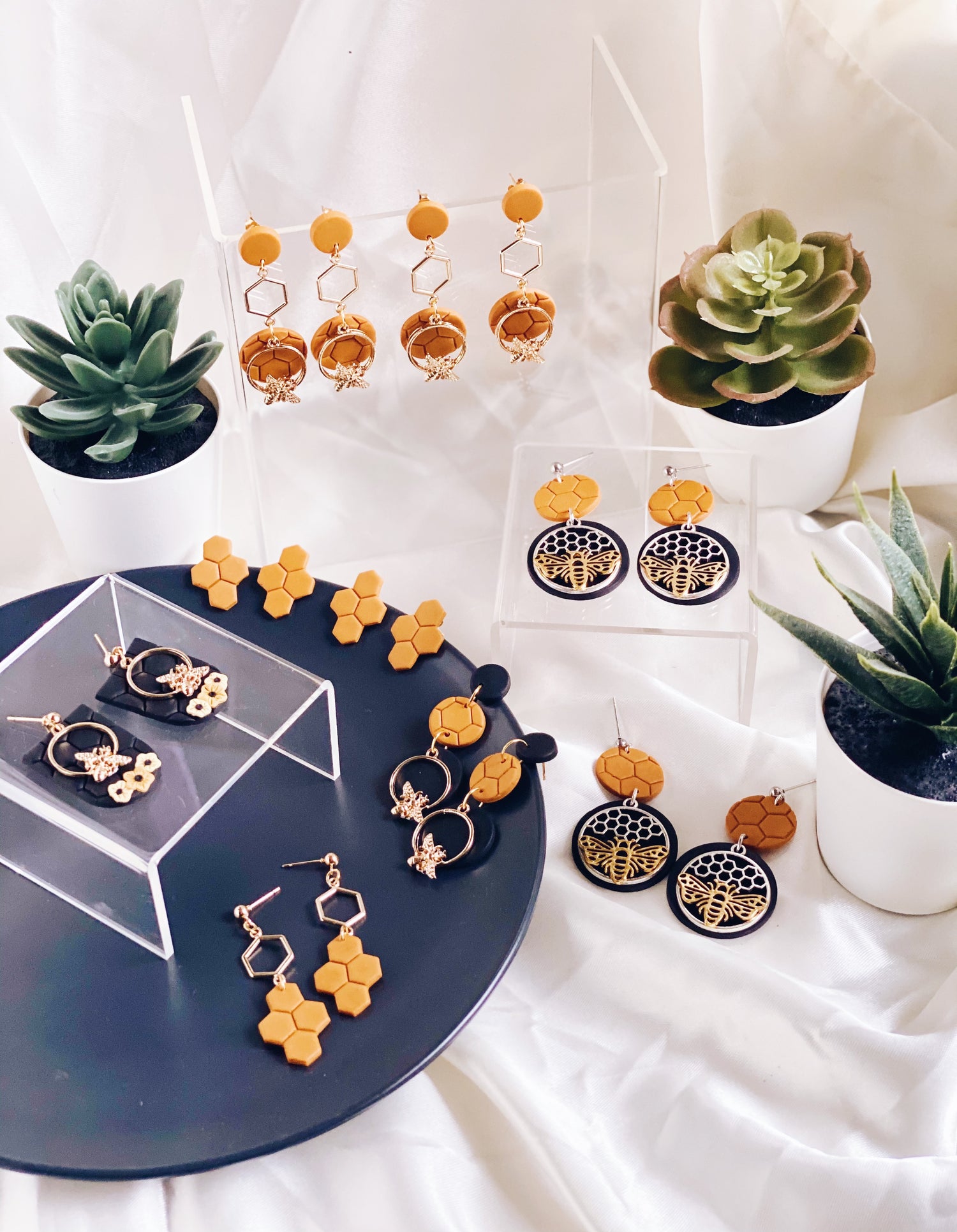 WHERE IT ALL STARTED
Ivy & Lua was started in June of 2020. I was completing an internship at a hospital when COVID caused everything to come to a halt. After a few weeks of religiously binge-watching Tiger King and catching up on years of sleep deprivation, I was itching for something new to do. I came across polymer clay earrings online and something clicked. The next day I went out and bought five blocks of clay, the most rudimentary set of tools, and the rest is history!
Since then, running Ivy & Lua has become one of my greatest passions. I've branched out to various mediums and am happy to offer gemstone, pearl and chain jewelry in addition to the wide variety of polymer clay earrings I love to make. If you catch us at a local market, you can even shop some macrame plant hangers, keychains, wristlets as well as some digital art and photography prints!
My aim is to have something for everyone. Whether you love minimalistic, dainty jewelry, or earrings that turn heads when you walk down the street, I hope you will find something here!
Slowmade [ /slōˈmād/ ]
adjective
Doing everything as well as possible, instead of as fast as possible. It's about quality over quantity, about putting thought and love into everything we make. At Ivy & Lua, we aim to create not just jewelry, but wearable art. Our jewelry is made in small-batches with the utmost care. Our small business' products offer an alternative to fast fashion for the intentional shopper.
SHOP WITH US
Find something wonderful.
Shop Now
Why 'Ivy & Lua'?
Ivy

Did I mention I love plants? Also, Ivy by Frank Ocean.

Lua

'moon'. I'm a big night owl. Also, Lua by Bright Eyes.